Main content starts here, tab to start navigating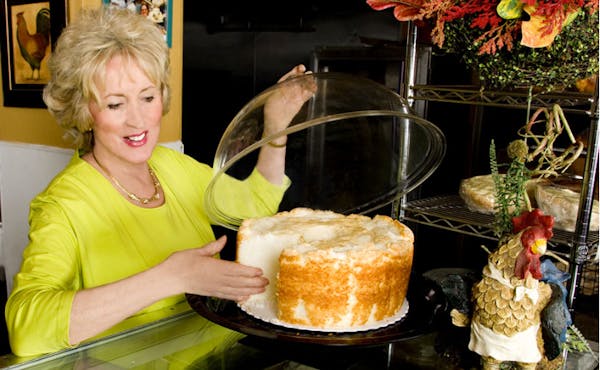 Martha Green
Creator
Learning to cook at the knees of her mother, Martha Green is often called the Inland Empire's Martha Stewart.
She is renowned for her muss-free techniques and unique flavor profiles. You won't catch her recommending spun sugar or 25-step recipes. While she's not afraid of food, she is an advocate for keeping things simple and letting each ingredient shine.
A Southern gal at heart, Martha moved from South Carolina to the Redlands area in 1970. She has self-published two books, Martha Green's Cooking Things and Martha Green's Cooking Things 2. She has served as the food editor for the Redlands Daily Facts. And, she owned and operated cooking schools and kitchen stores in Redlands, Las Vegas, and San Bernardino. She's hosted local food-focused radio shows, regularly cooked for fundraising events, and taught cooking classes.
Martha spent time studying food in China and attended culinary schools in both Virginia and New York. Graduating from Le Cordon Bleu, she gained an appreciation for how the minor details make a big impact. Combining her French techniques with her Southern roots, Matha's been known to infuse cooked cabbage with cream and potatoes with scallions and plain yogurt.
Instilling her son JR with a similar love for cooking and food, they joined forces in 1996. Opening Dough'Lectibles, Redland's first scratch bakery, the mother-son pair made French delectables a favorite for many residents. Since the bakery took off, they've expanded their offerings with the addition of The Eating Room and Martha Green's Rustic Tea.